Melody Bustillos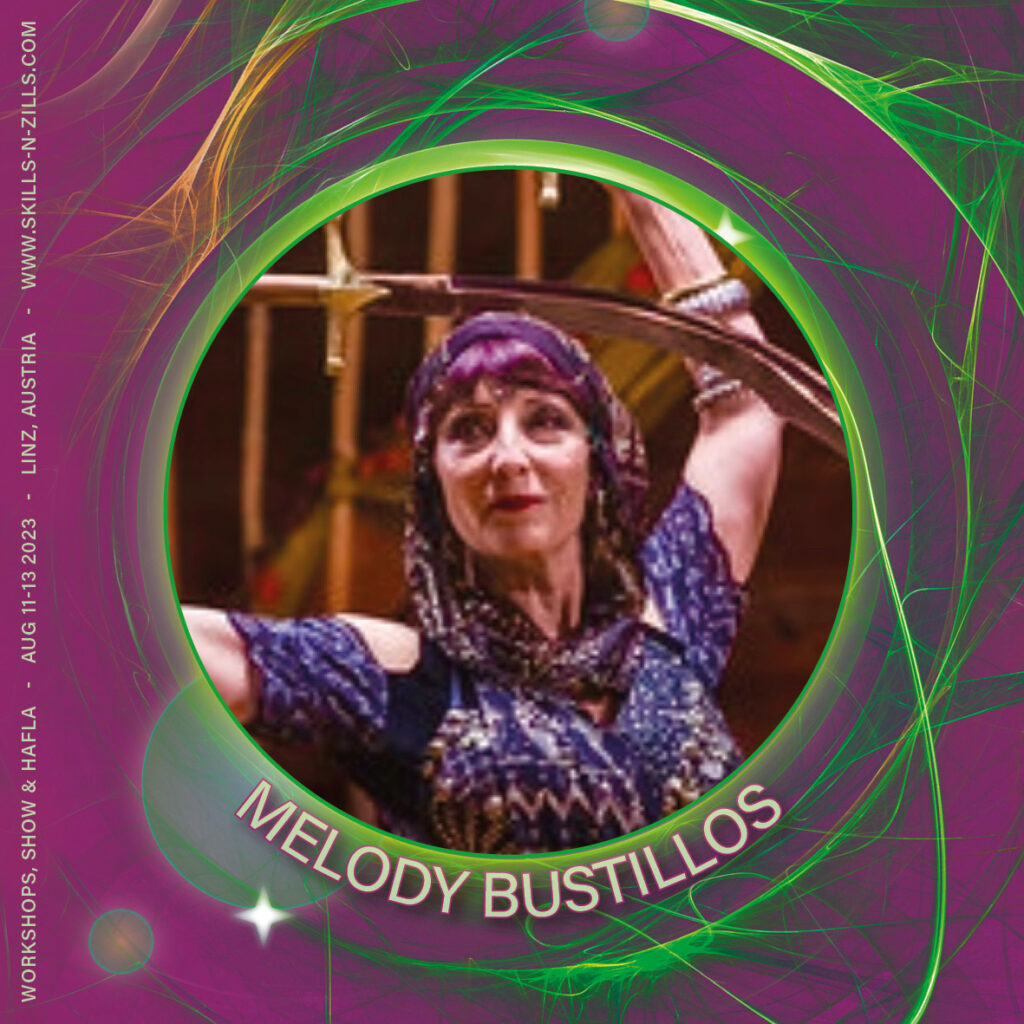 Melody's vast experience spans over 35 years with various styles of belly dance. Her focus to study sword dance began in 1986 with countless teachers, honing her style and ability as a sword handler and freestyle performer.
In 2004, Melody embarked on a new journey into the world Fat Chance Belly Dance®. It was with this worldly form of dance she found true sisterhood and a binding connection with many people around the world.
But left her feeling something was missing from her previous dance experience, Sword Dance.
Melody has taken the foundations of classic sword work techniques to a new level. She finetuned and integrated her work with both single and double sword seamlessly. Incorporated all the elements of strength, power, and resilience into the Slow and Fast FCBD® vocabulary.
Melody has mesmerized and captivated audiences worldwide in sword dance. She finds much pride in her students and teachers who move forward performing and sharing this beautifully powerful art form. It's her way of spreading the love.
Fun Facts you didn't know:
ACE® Certified Group instructor
Madd Dog® Spin Master Instructor
Martial Arts Certified Kickbox instructor
Mat Form Certified Pilates Instructor
Produced 2 DVD instructional videos.
"Any Way You Slice It" available on digital – FCBD® website.
Melody´s workshops: