Gudrun Herold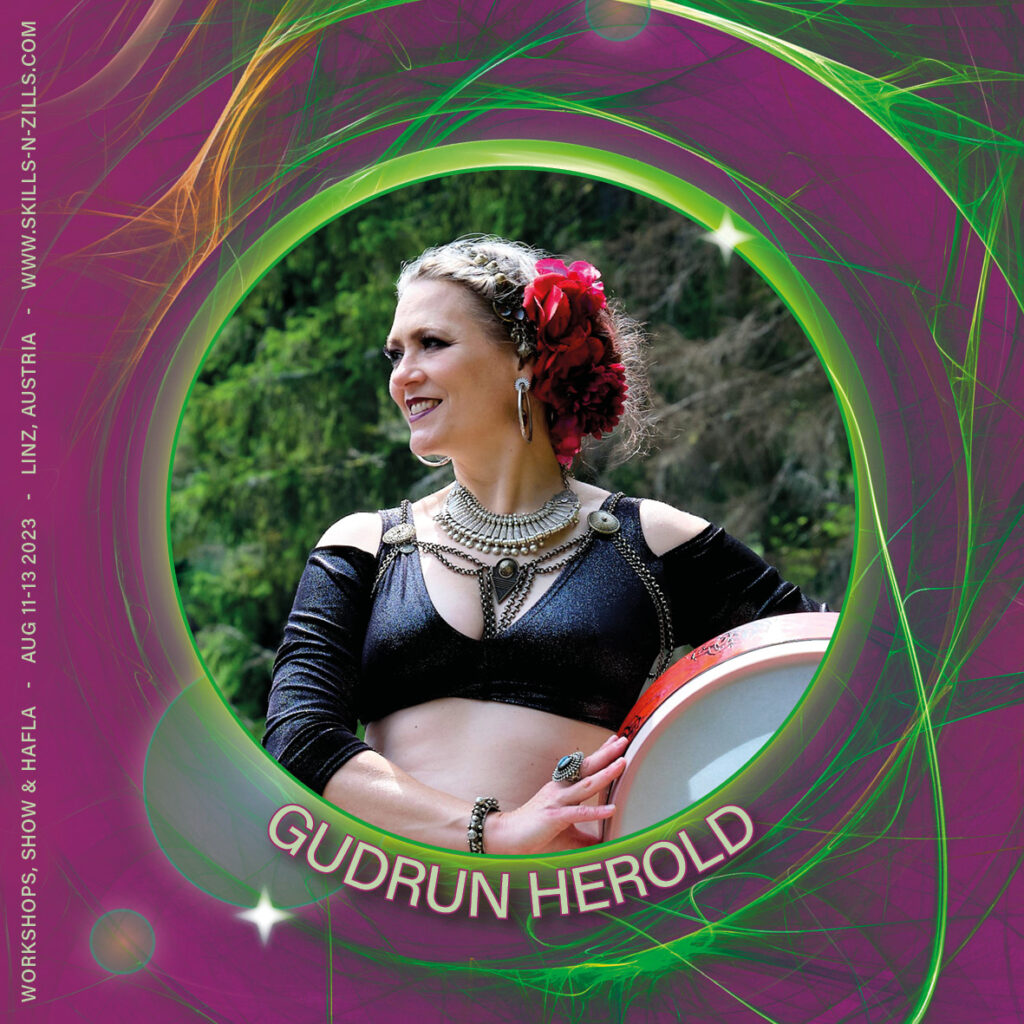 Certified teacher for FCBD® Style and Sister Studio to FatChanceBellydance® since 2011, Yoga Instructor (500h BdfY since 2021, Vinyasa Power Yoga Basis Lizenz, since 2022), Fitness Trainer (group licence B IFAA since 2018),musician and Wild Woman
Gudrun is a respective instructor and performer of FCBD® Style , starring with her studies in this beautiful dance form in 2006. She is a creative member of the Dance Sisters Collective and the Two Shores Dance Collective and continuously studies different dance and movement styles.
Gudrun is looking at movement as a holistic experience, an exploration of body, mind and soul. In dance she is seeking to connect on every level of her being, with the breath, with the music,, with her co-dancers . She has been teaching and performing at numerous national and international events, including Roma Tribal Meeting, ATS® Homecoming and ATS® Reunion, Tribal Umrah, Back to the Roots and Tribalfestival Hannover.
Gudrun has extensive experience in guiding FCBD® Style Performance Intensives, at events like Roma Tribal Meeting, 200% ATS® and Calaneya Dance Company Hannover.
Since 2020 Gudrun has immersed deeply into playing the frame drum, and has created her FCBD® Style Movement Dialect with the Frame Drum in 2022. Her performance group ManyMoons Collective has been created to feature women as an all female collective of performers: dancers, drummers and musicians.
Gudrun is attentively listening to the current discussion about cultural appropriation and decolonisation and participates in cultural lectures and dance lessons with teachers from the MENATH cultures. It is her concern to be more respectful and conscientious towards source cultures and is exploring ways to give back and exchange.
Learn more at http://www.gudrunherold.de/
Gudrun´s workshops: